<![if !vml]>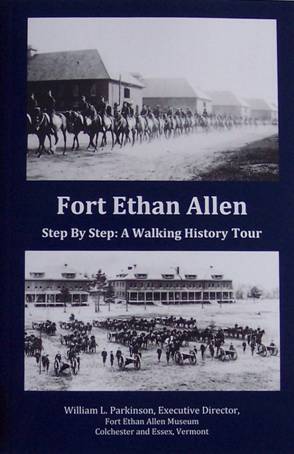 <![endif]>
Fort Ethan Allen Step by Step: A Walking History Tour.
  Authored by our curator and executive director William L. Parkinson. The book is 128 pages with over 250 illustrations, many never before published. It is the first full book-length history of the Fort in Essex and Colchester, Vermont. Construction of the Fort began in 1893 and it remained in U. S. Government hands until the 1960s. Cavalry, Field Artillery, Infantry and even the Air Force have called the base home over the years.
As Vermont historian and ex-director of the Vermont Historical Society, J. Kevin Graffagnino, says in his review of the book: "Fort Ethan Allen Step by Step captures the Fort's story in words and pictures, offering readers a fascinating look at the regiments, buildings and people involved in the Fort's military and civilian evolution from the 1890s to the present."
$19.99 Book Price, $3.50 Postage and Handling, If you live in Vermont, please add the 6% sales tax
More photos are just below
<![if !vml]>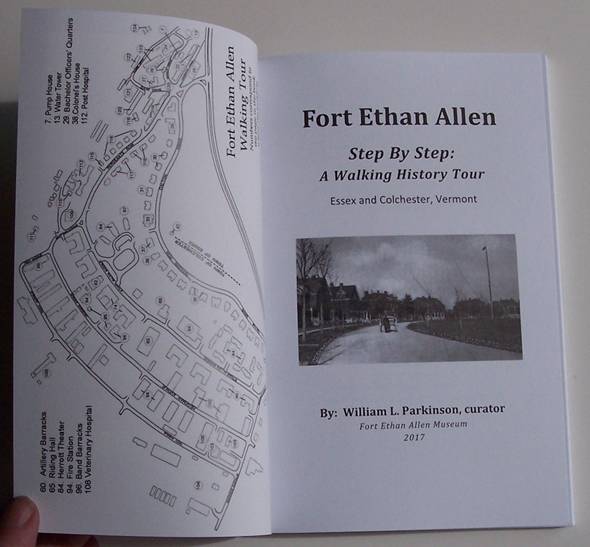 <![endif]>

<![if !vml]>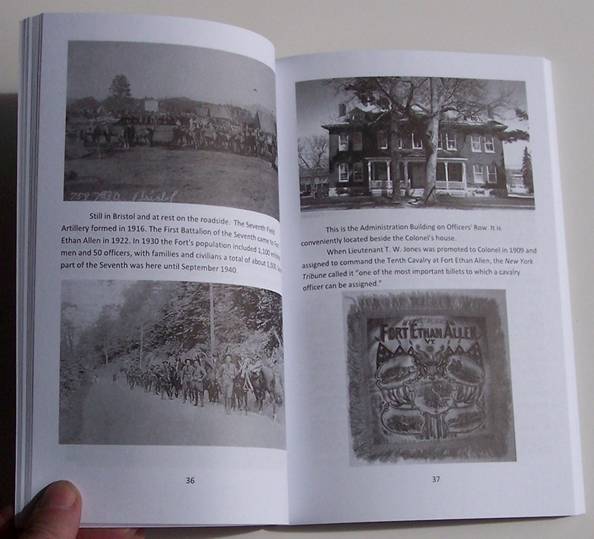 <![endif]>

<![if !vml]>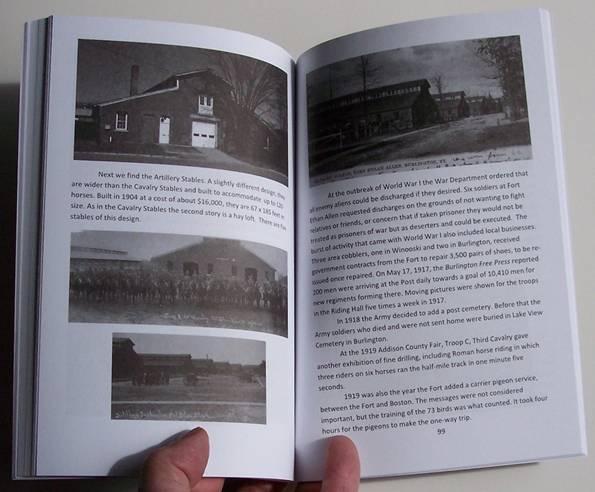 <![endif]>

<![if !vml]>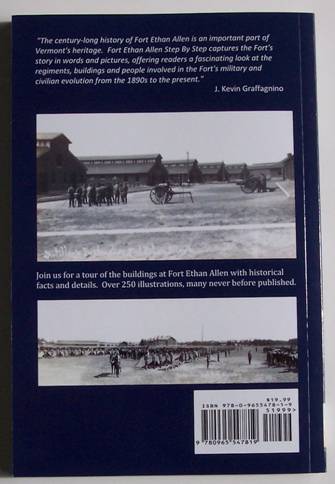 <![endif]>

<![if !vml]>

<![endif]>

Please click here for the order form.