Fort Ethan Allen Museum
11 Marcy Road, Essex, Vermont

Welcome to the Fort Ethan Allen Museum; a collection of photos, artifacts, ephemera, uniforms, equipment, etc. From its opening as a Cavalry Post in 1896, to it's short time as an Air Force Base, to it's conversion to the private sector, much of the Post remains as it was when first built. The Fort represents an important piece of Vermont and military history. Please look at our short histories and photos of different aspects of the Fort's history in the Table of Contents button above.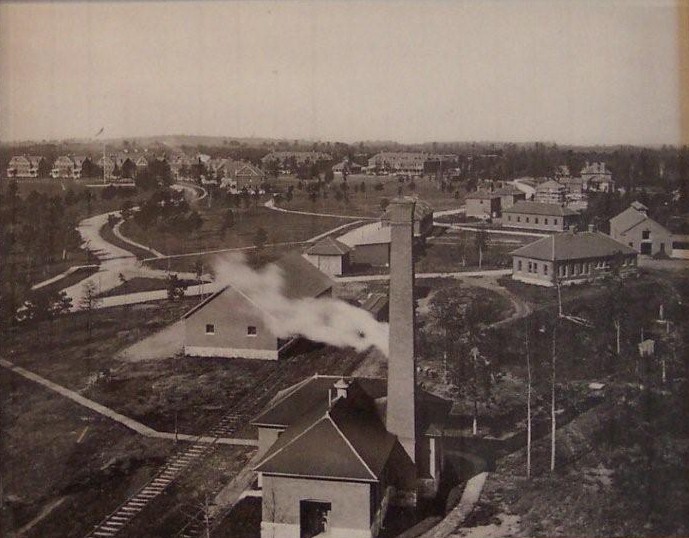 An early photo of the Pump House as it originally looked.
Fort Ethan Allen Museum is currently housed in the Pump House, one of the first buildings built at Fort Ethan Allen. The above photo was taken from the observation deck of the Stone Water Tower which supplied water to the Fort.
| | |
| --- | --- |
| A local school class tours the Museum. | A winter view of the Armory, Pump House, and Water Tower. |

Fort Ethan Allen Museum is funded and operated by Fort Ethan Allen Industrial Park, and is located at 11 Marcy Drive, Essex, Vermont.
We are currently open by appointment and on special occasions. Executive Director, William L. Parkinson. Mailing address: Post Office Box 40 Hinesburg, Vt. 05461.
Email address: william@parkinsonbooks.com